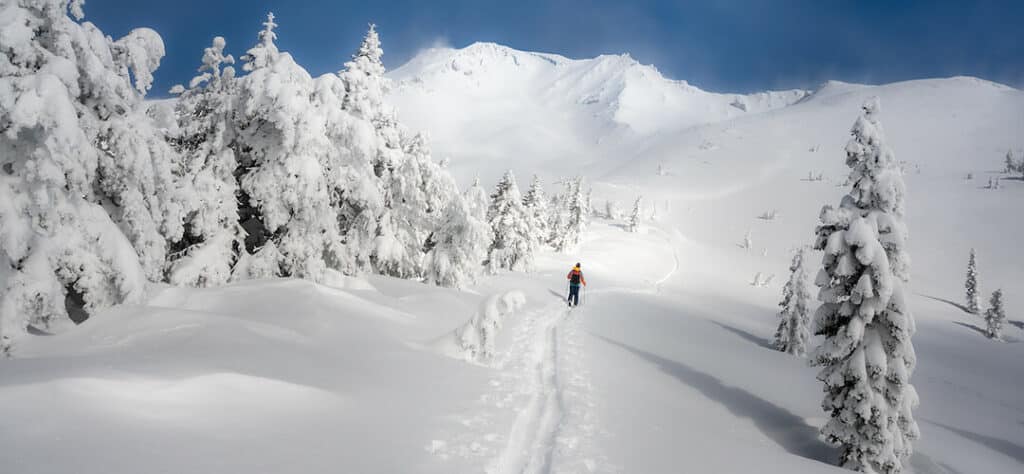 Redding, California, offers a range of exciting activities and attractions to enjoy during the winter season. Located along I-5 and known as the Trail Capital of California and Unofficial Capital of Kayaking, Redding is conveniently situated between Sacramento and the Oregon border, making it a popular destination for outdoor enthusiasts.
"Once you've had your share of snow-filled winter activities, you can leave the cold behind and head back to days with high temps of about 55 degrees Fahrenheit in town. It's the best of both worlds!"
For downhill skiing, visitors can head to Mt. Shasta Ski Park, which features 425 acres of ski trails accessible from three lifts. The park offers rentals, private and group lessons, and a variety of trails suitable for all skill levels. Sledding and tubing are also available at the ski park and other nearby locations such as Lassen Volcanic National Park and Eskimo Hill.
Lassen Volcanic National Park is an excellent spot for cross-country skiing, with beginner and intermediate options along the Park Highway Trail and the Manzanita Campground Loop. The park also offers ranger-led snowshoe hikes on weekends, providing a unique way to explore the snowy landscape and enjoy breathtaking views.
Snowmobiling is a thrilling option for those who prefer a faster-paced adventure. Redding's surrounding forests, including the Shasta-Trinity, Klamath, and Modoc National Forests, offer groomed trails and vast snowy areas for snowmobile exploration. Fun Factory provides equipment rentals and offers guided snowmobile tours.
Ice skating enthusiasts can enjoy public skating sessions at Siskiyou Ice Rink in Mount Shasta or the newly opened rink in Anderson, just south of Redding. After a day of winter activities, visitors can warm up with a brewed beverage at local coffee roasteries like Theory Coffee Roasters and Evergreen. Shameless O'Leery's offers an Irish coffee with a kick for those seeking a bit of indulgence.
A must-see winter attraction is the Redding Garden of Lights at Turtle Bay Exploration Park. From mid-November to the end of December, the park is adorned with over a million lights and holiday decorations, creating a magical experience for visitors.
Additionally, Redding offers plenty of other activities to enjoy year-round, such as walking across the Sundial Bridge, exploring the Turtle Bay Museum, hiking or biking the Sacramento River Trail, and engaging in water activities at Whiskeytown Lake, Lake Shasta, or the Sacramento River.
Whether seeking winter adventures or enjoying the milder temperatures and abundant sunshine, Redding provides a diverse range of attractions and experiences for visitors to explore and enjoy throughout the year.
Read the full article at: https://www.travelawaits.com/2722186/best-things-to-do-redding-ca-during-winter/