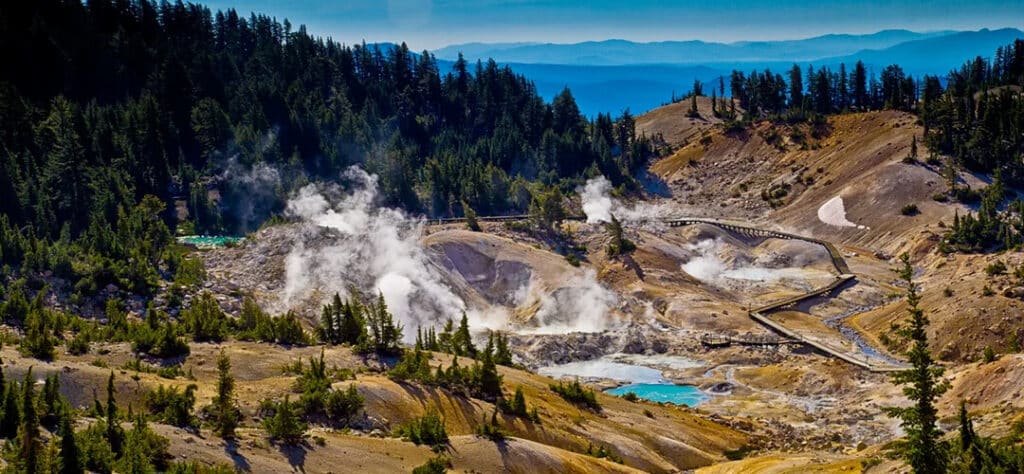 Summer is the perfect time to plan a vacation to one of the 63 remarkable national parks in the United States. While each park has its unique attractions, some are more popular than others. Lassen Volcanic National Park in California, located near Redding, is one of the most exceptional destinations.
"One of California's nine national parks, Lassen Volcanic National Park, not far from Redding, is one of the most unique locations in the country."
Lassen Volcanic National Park stands out for its diverse volcanoes, being the only place in the world where all four types of volcanoes (shield, plug dome, cinder cone, and composite) can be seen. The park offers stunning mountain scenery reminiscent of Yosemite National Park and fascinating thermal wonders similar to Yellowstone National Park, but with fewer visitors.
In addition to daytime exploration, the park offers special experiences during the summer. Visitors can enjoy the ranger-led Starry Night program and participate in the annual Dark Sky Festival, a three-day event featuring stargazing and astronomy activities.
Although access to Lassen Park is usually limited from December to May, it remains open year-round. During the winter months, the park provides excellent opportunities for cross-country skiing and interpretive snowshoe tours led by park rangers. In the warm summer months, visitors to Redding can enjoy various outdoor activities such as hiking, stargazing, biking, swimming, and more.
Read the full article and see the other 11 parks at: https://bestlifeonline.com/best-national-parks/