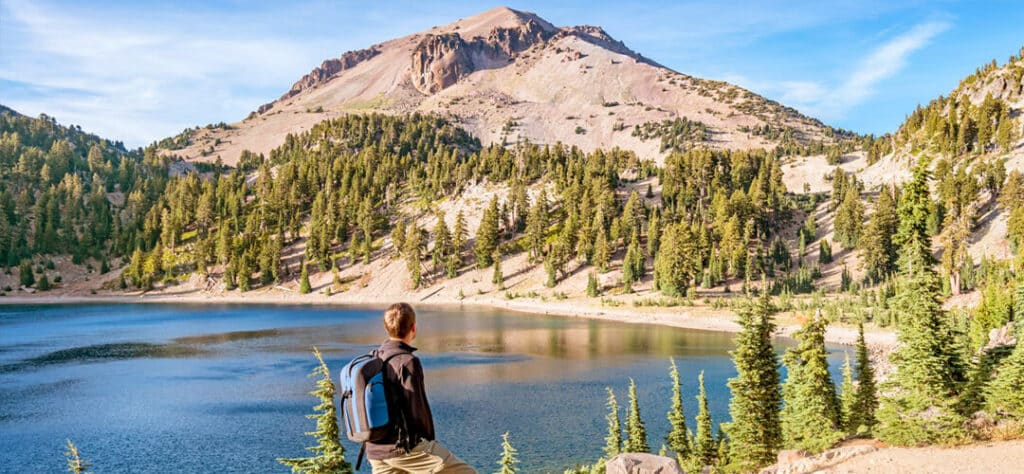 Redding and Shasta County are the base camp for exploring volcanic marvels, tranquil lakes, mysterious caverns, and shimmering waterfalls. Below are five outdoor adventures worth exploring.
"Turn your steering wheel in any direction and you'll find an outdoor playground at every compass point."
1 – Lassen Volcanic National Park: Known for its volcanic features, the park showcases all four types of volcanoes, including Lassen Peak. Visitors can explore the Loomis Museum to learn about volcanology and experience the hydrothermal wonders of Bumpass Hell. A challenging hike to the summit of Lassen Peak rewards hikers with a panoramic view.
2 – Whiskeytown National Recreation Area: Located west of Redding, Whiskeytown Lake offers a variety of water activities such as swimming, sailing, kayaking, and fishing. Beyond the lake, visitors can hike to Whiskeytown Falls or explore the Tower House Historic District to see Gold Rush relics.
3 – Lake Shasta Caverns: A short distance north of Redding, Lake Shasta Caverns features impressive underground limestone caverns with crystal formations and unique geological features. Guided tours include a catamaran cruise, a shuttle ride, and a walk through the caves.
4 – Shasta Lake: With its 365 miles of shoreline, Shasta Lake is California's largest reservoir. Visitors can camp, hike, or bike along the lake, but the best way to experience it is by boat. Rental options range from kayaks to houseboats, with Shasta Lake being home to the largest commercial houseboat fleet in North America.
5 – Burney Falls: Although a bit farther from Redding, McArthur-Burney Falls Memorial State Park is worth the trip. Burney Falls is a stunning 129-foot waterfall known for its picturesque beauty and constant flow. Fed by underground springs, the waterfall cascades into a vibrant turquoise pool, attracting visitors year-round.
These outdoor adventures near Redding offer a range of activities, from exploring volcanic landscapes to enjoying water-based recreation and marveling at natural wonders like Burney Falls.
Read the full article at: https://www.visitcalifornia.com/experience/5-great-outdoor-adventures-near-redding/