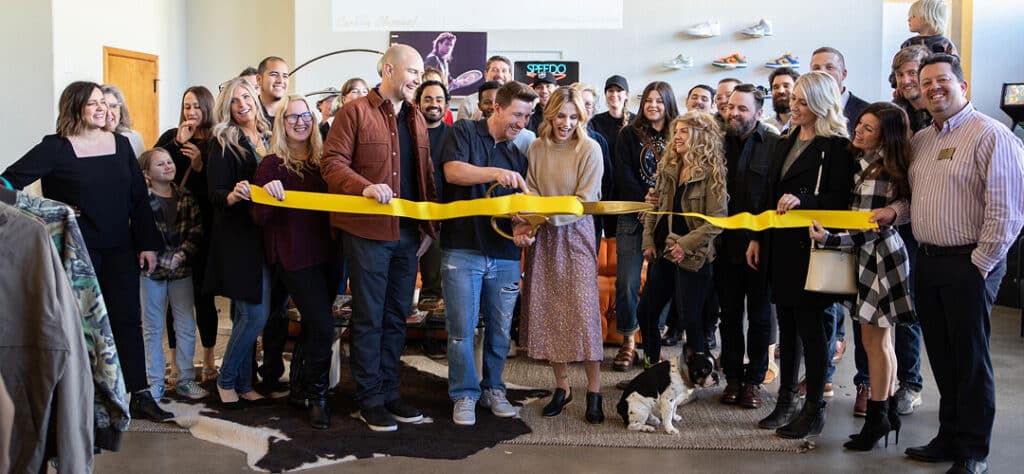 Renowned for sunny weather and abundant outdoor activities, Shasta County, California, is a popular destination for young professionals seeking a vibrant community with ample career and personal growth opportunities. Two local families, the Mossharts and the Wallaces, talk about their success and fulfillment in Redding.
"We both feel like there is something unique happening here in Redding."

Dylan Mosshart – Friday's Vintage Co
Dylan and Paige Mosshart opened a vintage clothing business, Friday's Vintage Co., and they've found success and support from Redding's thriving small-business community. It's not just the community the Mossharts appreciate. The pair also love the area's outdoor beauty, lively music scene, and the spirit of collaboration.
"I am so in love with my city. I love the people, I love the resources, I love the beauty of where we live."

Sarah Wallace – Strive for Epic
The Wallace family relocated to Redding in 2005 and have fully embraced the region's outdoor adventures and business opportunities. Sarah Wallace is involved in legal sales, runs a yoga event company, and actively participates in various business groups and two chambers of commerce. Her family loves the wide range of entertainment and cultural activities Redding has to offer.
Both the Mossharts and Wallaces praise the supportive community and numerous resources available for young professionals and highly recommend Redding as a place to build a life and career.
Read the full article at: https://livability.com/ca/redding/education-careers-opportunity/young-professionals-are-finding-a-home-in-shasta-county-ca/