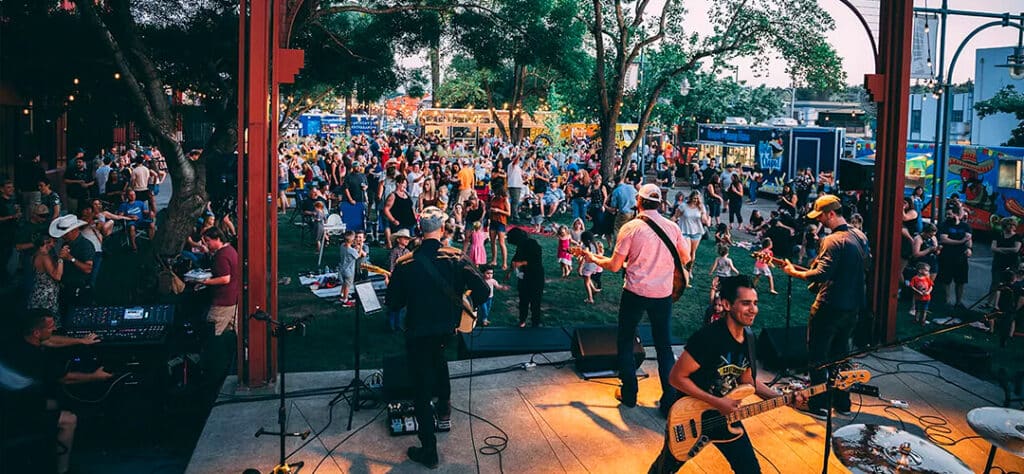 Redding, CA, is a hidden gem with numerous reasons to call it home:
"The ease of access to things within a two-to-four-hour drive is literally the best that life has to offer. We're a four-hour drive from the coast, a four-hour drive from the Bay Area, and not even a full hour away from being in the mountains."

Julie Dyar, Redding Civic Auditorium
10 Reasons to live in Redding, California
Prime location: Close to major cities like Sacramento and San Francisco without the high cost of living.
Community connections: A plethora of volunteer organizations and events make it easy to get involved.
Friendly residents: Warm and welcoming, always ready to lend a hand.
Affordability: Much cheaper than other parts of California with a lower cost of living.
Flourishing downtown: Growing with a mix of shops, restaurants, and apartments.
Rapid growth: Major developments and infrastructure improvements are transforming the city.
Thriving arts scene: Designated as a California Cultural District, with plenty of public art and performance venues.
Abundant outdoor recreation: A paradise for outdoor enthusiasts with lakes, rivers, trails, and fly fishing.
Rich history: Explore the past at the Shasta State Historic Park and Lake Shasta Caverns.
Emphasis on health: A healthy lifestyle is promoted through various outdoor activities and healthcare facilities.
Read the full article at: https://livability.com/ca/redding/love-where-you-live/10-reasons-to-live-in-redding-ca/