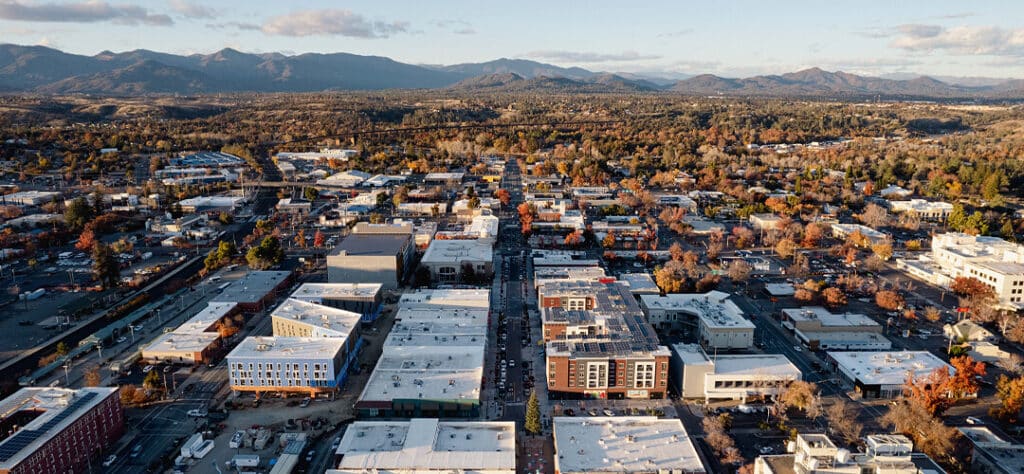 Redding, CA, offers an unmatched quality of life with its rich history and stunning outdoors. Jill Tydor, who moved from San Francisco, praises the affordability and accessibility of the area. Owning a home is more feasible in Redding compared to San Francisco, and there are many community events and activities to enjoy.
"Owning a home in San Francisco seems like a luxury, while here, it's more feasible."

Jill Tydor
Josh Johnson, a real estate developer, moved to Redding with his family for its family-friendly and affordable environment. He describes the city as a perfect blend of valuing tradition and welcoming outsiders. Groceries are affordable, and the average sale price of a home is in the low-to-mid $300,000s.
"Our reason for moving here was to have a really family-friendly, affordable place to live in California. Redding hit all the marks."

Joshua Johnson
Both locals enjoy the thriving food truck scene, with favorites like Janya's Thai Cuisine and Moonstone Bistro. Dining in Redding is a more casual scene, and dinner for two can range from $35 to $125, depending on the restaurant. They also appreciate local coffee shops like Theory Coffee Roasters for their great vibes and quality drinks.
Read the full article at: https://livability.com/ca/redding/love-where-you-live/the-cost-of-living-diaries-redding-ca/