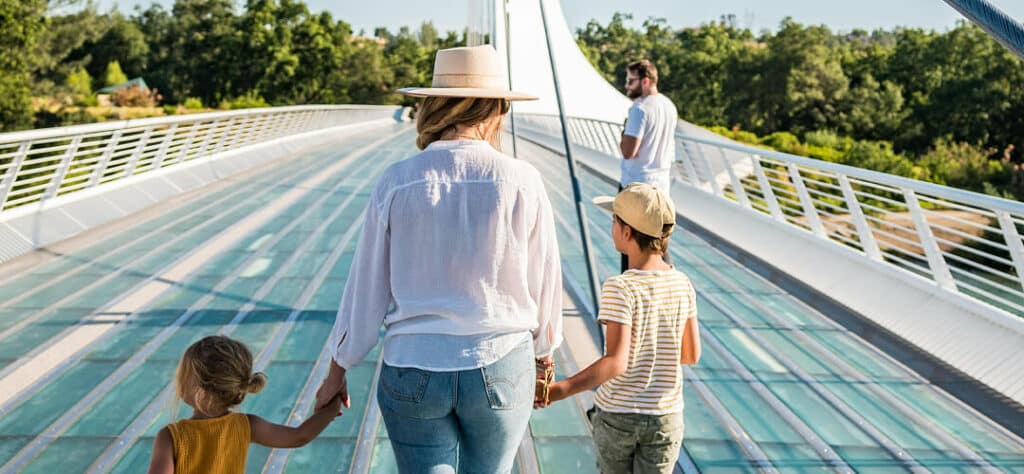 Known as the "Sunshine Capital of California," Shasta County is an ideal place for families. A picturesque landscape and thriving economy are combined with an affordable and safe community. The region boasts top-ranked schools like University Preparatory School and Shasta High School, where students can collaborate with NASA engineers for unique opportunities.
"Considered the "Sunshine Capital of California," this region is a magnet for families."
Ericka Jones, a mother of three, praises the idyllic lifestyle in Redding, filled with nature's playground of lakes, rivers, and mountains. After traveling the world and living in the Bay Area, she and her husband found Redding to be the perfect fit for a well-lived life.
"I believe wholeheartedly that Redding and Shasta County offer an idyllic lifestyle, perfect for raising strong, critical thinking, well-adjusted children"

Ericka Jones
The area's unique geographic location allows families to explore mountains, lakes, and even the California coast within a short drive. Job opportunities and fantastic education make Shasta County an attractive place to settle down.
"We know many of our students' families and have even taught their parents. We care deeply about the kids in our care."

Brian Grigsby – Shasta High School Teacher
The community in Shasta County is close-knit, with residents deeply caring about each other and their children's education. Many former students return to the region, recognizing the value it offers.
As the area grows and improves, Redding has focused on updating its downtown and providing more recreational spaces like Whiskeytown Lake and Shasta Lake. Families find a perfect blend of opportunity, experiences, and a strong sense of community in this emerging city.
Read the full article at: https://livability.com/ca/redding/love-where-you-live/why-shasta-county-ca-is-a-great-place-for-families/