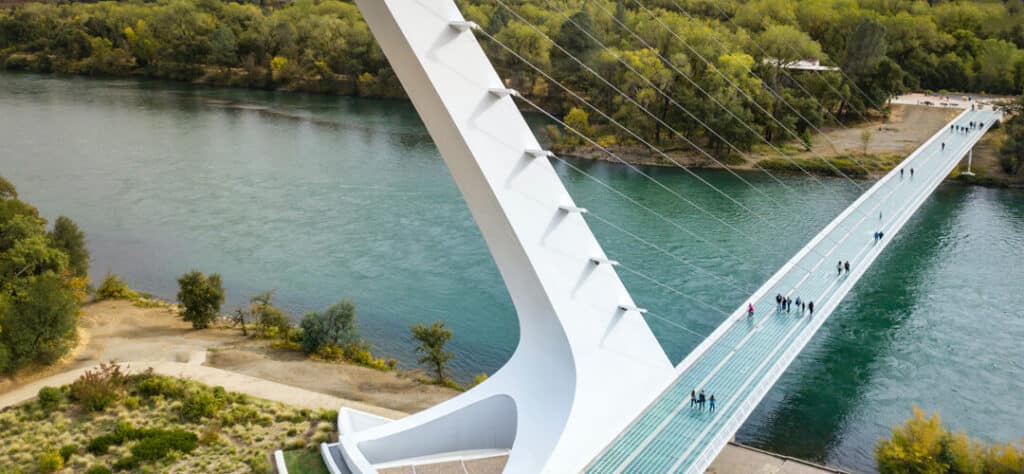 The Rails-to-Trails Conservancy (RTC) announced the induction of Redding's Sacramento River Rail Trail and Sacramento River Trail into its esteemed Hall of Fame.
Outstanding scenic value, experience and use…The trails hold a bright future, serving as the backbone of a developing regional trail system that encompasses more than 250 miles of paved and dirt trails
Situated beneath the Cascade and Trinity mountains, these trails wind along California's largest river, covering a span of 21 miles. Historically significant, they have served as routes for Indigenous Peoples, the Central Pacific Railroad, and now cater to bicyclists and pedestrians, especially around Redding. The trails seamlessly connect neighborhoods, cultural hubs, businesses, and recreational areas, including the Shasta Lake Recreation Area and the Whiskeytown National Recreation Area.
Watch the nomination video: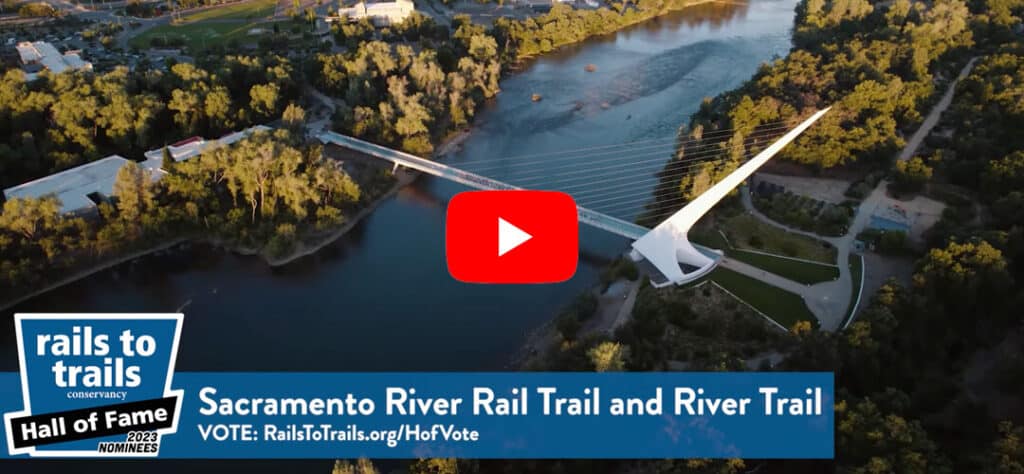 Looking ahead, these trails are poised to be the cornerstone of a regional trail system spanning over 250 miles. This expansive network will eventually extend from the Shasta Dam to Anderson, CA, in a collaborative effort managed by the City of Redding, the National Park Service, and the Bureau of Land Management, with robust support from local entities and the community.
A standout feature of these trails is the Sundial Bridge. The 700-foot-long architectural marvel, functioning as a sundial, spans the Sacramento River and draws an estimated 100,000 global visitors annually.
Read the full article at: https://www.railstotrails.org/trailblog/2023/july/06/meet-the-2023-hall-of-fame-nominees/