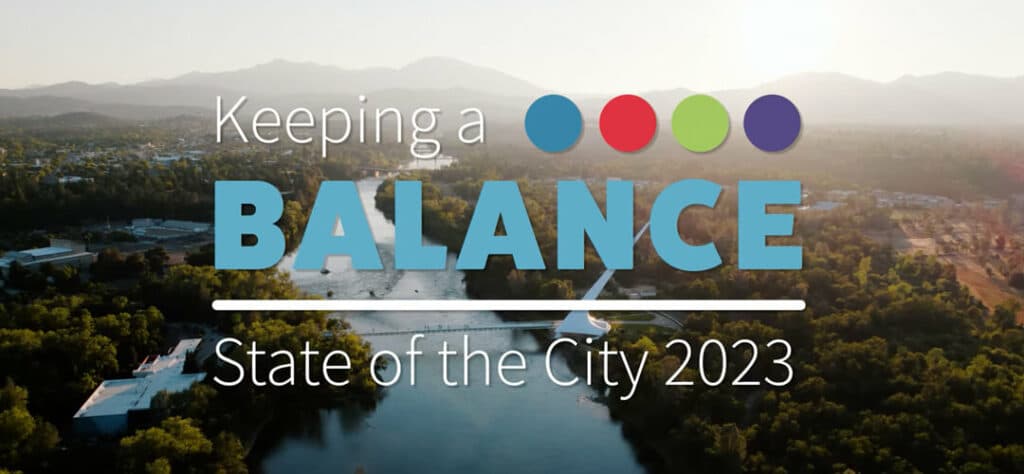 The city of Redding has always been a beacon of growth, innovation, and community spirit. As the city continues to evolve, its leaders and community members are working tirelessly to ensure the city remains a desirable place to live, work, and play.
"I love it here. You believe in the city and you believe in the community. That's why I took the job on city council. I want to try to make a difference."

Michael Dacquisto, Mayor of the City of Redding, California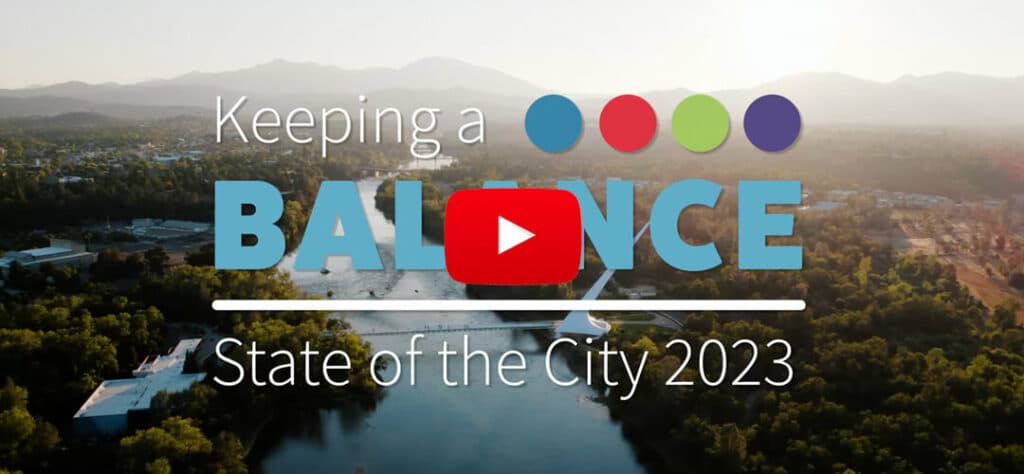 During the State of the City video, city officials and community leaders shed light on the various initiatives and projects that are shaping Redding's future.
1. A Focus on Public Safety: Public safety remains a top priority. The city has successfully rebuilt its police department to pre-recession levels, with increased patrols, crisis intervention teams, and neighborhood bike patrols. The Redding Fire Department has also seen significant improvements, with new apparatus, improved technology, and a focus on firefighter well-being.
2. Infrastructure and Utilities: The city's Public Works department has been proactive in developing master plans for utilities, ensuring that Redding is prepared for future growth. Redding Electric Utility (REU) stands as a significant economic driver for the city with rates considerably lower than the state average, REU is not only ensuring reliable power for residents but also attracting businesses to the area.
3. Parks and Recreation: Redding boasts a rich tapestry of parks and recreational facilities. From the newly opened Salt Creek Heights park to Shastina Ranch Park. The city is committed to providing residents with spaces to relax, play, and connect. Redding's focus on securing grants for park development underscores its commitment to enhancing community amenities.
4. Economic Development: Redding's competitive utility rates, coupled with its robust infrastructure, make it an attractive destination for businesses. The city's proactive approach to business recruitment and its focus on workforce development are ensuring we remain a hub of economic activity in the region.
5. A Community-First Approach: At its core, Redding's growth strategy is centered around the community. Whether it's public safety initiatives, infrastructure development, or park enhancements, the city's leaders are committed to keeping Redding a place where residents are proud to call home.
Redding's future looks bright. With a clear vision, dedicated leadership, and a community that's passionate about growth and development, Redding is poised to continue its trajectory upward. Whether you're a resident, business owner, or visitor, there's no denying that Redding is a city on the rise.
Watch the full video at: https://www.youtube.com/watch?v=SQoqzV2OY8U